Efficient quote preparation for contract manufacturers
Create ready-to-send quotes
As end-to-end quoting solution Spanflug Make makes it easier than ever to prepare quotes. You can generate a ready-to-send quote as PDF directly from the calculated manufacturing times and prices. You can store your letterhead with logo and contact details as template and then generate ready-to-send quote PDFs at the push of a button. This means that your quotes reach your customer even faster.
If you are using a ERP system you can export the calculation data fast and easily via a corresponding interface and use it for further processing steps such as preparing quotes, order confirmations or invoices.
Create offers together as a team
Our organization accounts make it easy for you to work together as a team. You can invite colleagues to sign up and assign them appropriate rights and roles.
All users in an organization can access shared calculation settings and machine tools as well as quotes and customer data.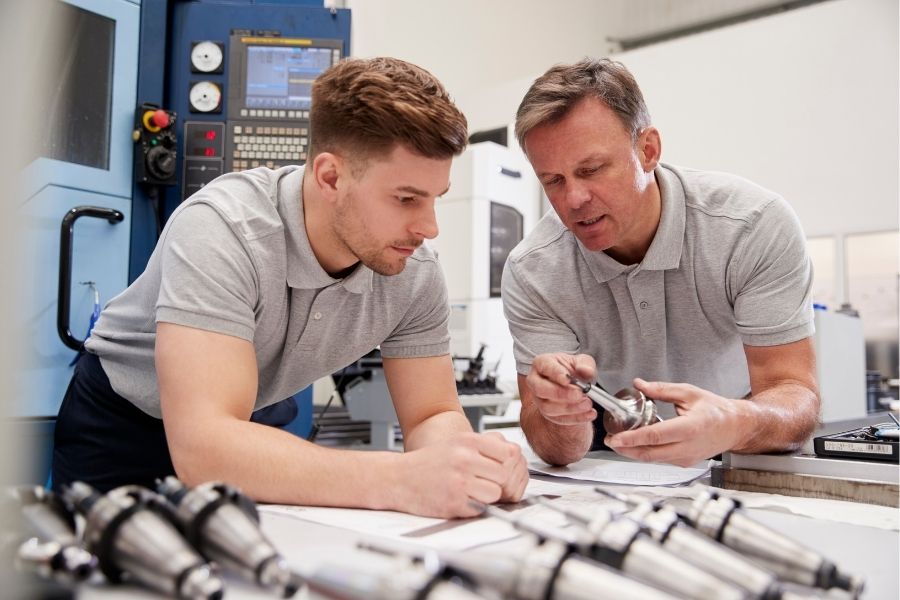 Discover the other features of Spanflug Make